Viewpoints and Press Releases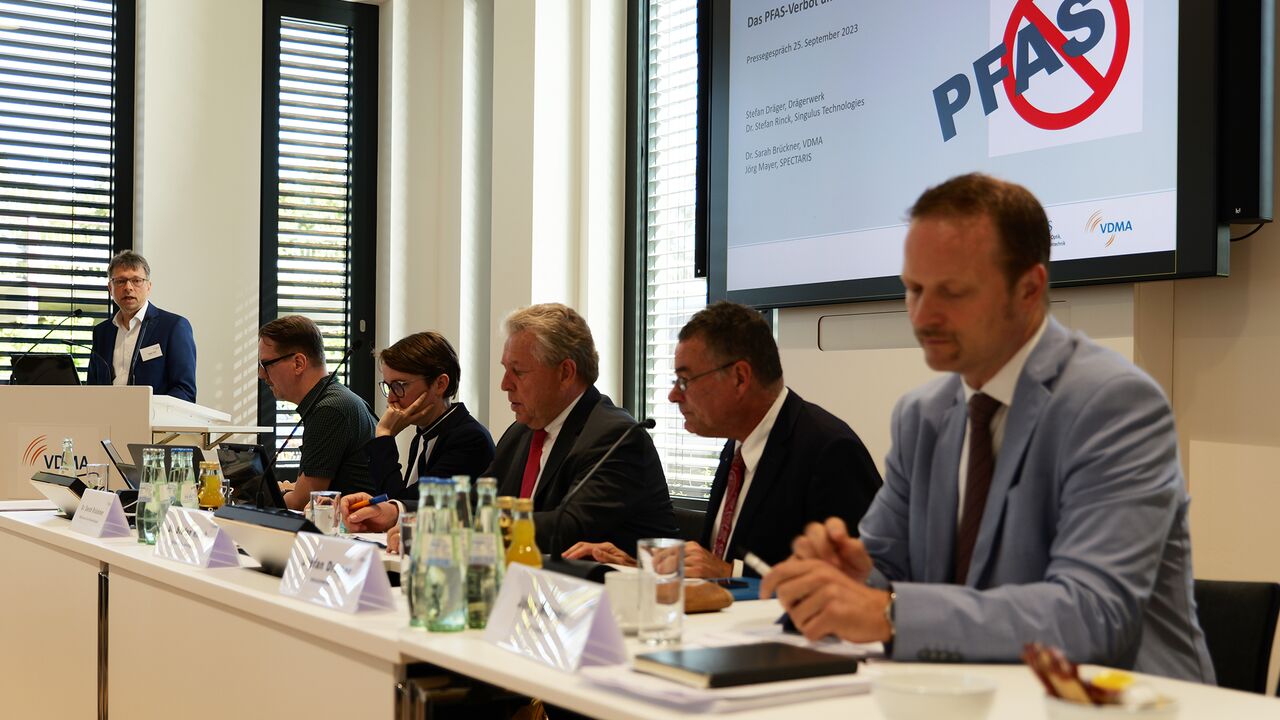 Press release by SPECTARIS and VDMA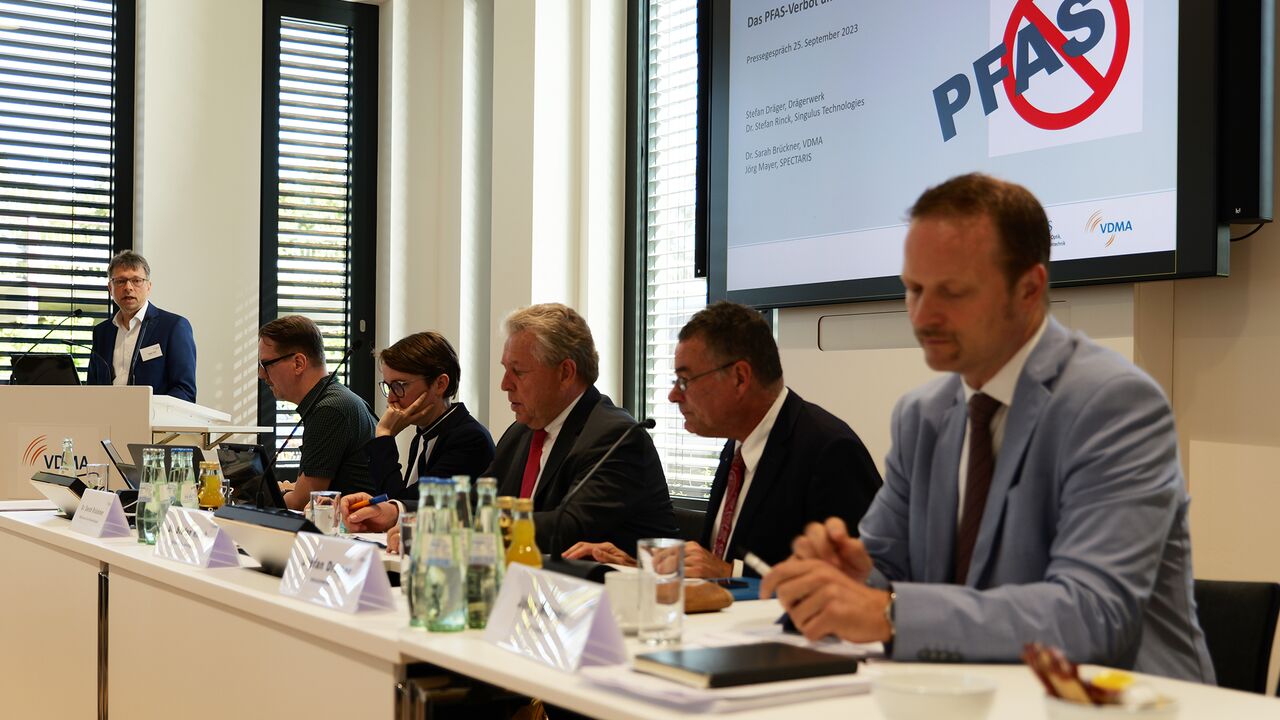 The EU's planned general ban on the PFAS group of substances would pose an enormous threat to high-tech industries such as medical or semiconductor technology. A survey by SPECTARIS and VDMA shows the shortcomings of the consultation process of the EU authority ECHA.
PFAS - Essential for industrial processes.
Industrially indispensable but facing a potential EU ban. Learn more about the reasons and consequences of the impending PFAS ban for machinery and plant engineering on the new VDMA expert topic page.
Maschinenbau meets Young Professionals - Sequence 5: Schunk Duplicate 1
The INDUSTRY PODCAST of the VDMA
The INDUSTRY PODCAST of the VDMA
Der VDMA
The voice of machinery and equipment manufacturing - the engine of the industry
The mechanical and plant engineering companies employ around 3 million people in the EU-27, more than 1.2 million of them in Germany alone. This makes mechanical and plant engineering the largest employer among the capital goods industries, both in the EU-27 and in Germany.
Trade associations of the industry
Regional associations near you
Level 0 Vorteilskommunikation